Located in the very heart of Slough Town Centre the centre is a fantastic location in which to promote your business to Slough shoppers and there are a number of ways your business can do this. For short term lets please contact our onsite team by telephone on 01753 213040 or via info@queensmereshopping.co.uk.
Retail units ranging from 150 sq. ft. to 2500 sq. ft. are also available for long term lets. For further information please contact our letting agents Morgan Williams.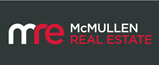 Graham Phillips
4th Floor, 43 – 45 Dorset Street, London W1U 7NA
T: 0203 058 0204
M: 07958 955257
Promotional spaces within the shopping centre
A1 Poster Site Advertising
In partnership with Positive Media Marketing, we have big A1 poster sites (2 foot x 3 foot frames) located in key spots around the centre where thousands will view your message every day.
Our poster sites are both effective and affordable, because they are positioned in captive areas where people stand, wait and want something to read or look at.
For further information please call Simon Grant on Free Phone 0800 915 4444 or email simon.grant@positivemediamarketing.co.uk or visit www.positivemediamarketing.co.uk