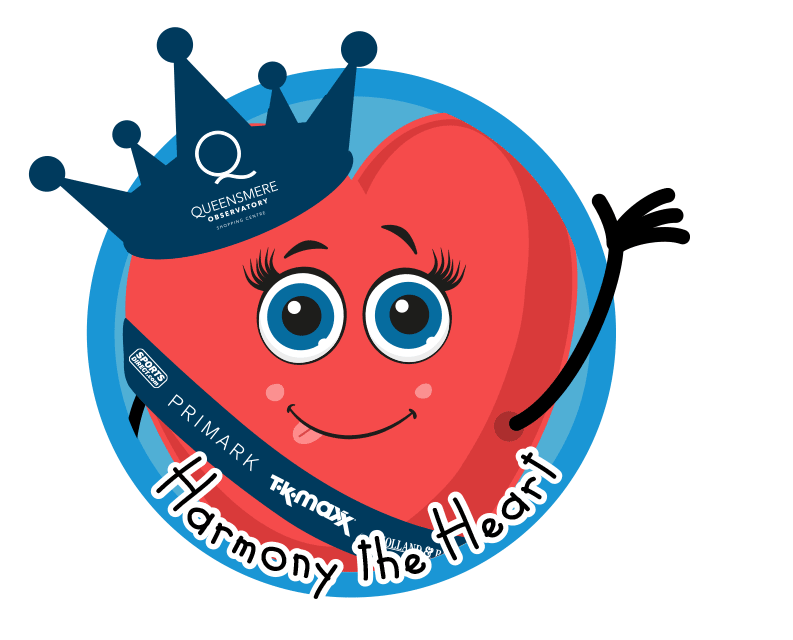 JOIN OUR CLUB
Our loveable and friendly mascot Harmony The Heart makes regular appearances at the events to meet and greet young guests and pose for pictures.
The Club is a great way for little ones to take part in supervised events, express their creativity and make new friends – we'd love your children to join us!
Participation in FREE Kids' Club events

Notifications and reminders of upcoming event

Other regular competitions
Queensmere Observatory in the heart of Slough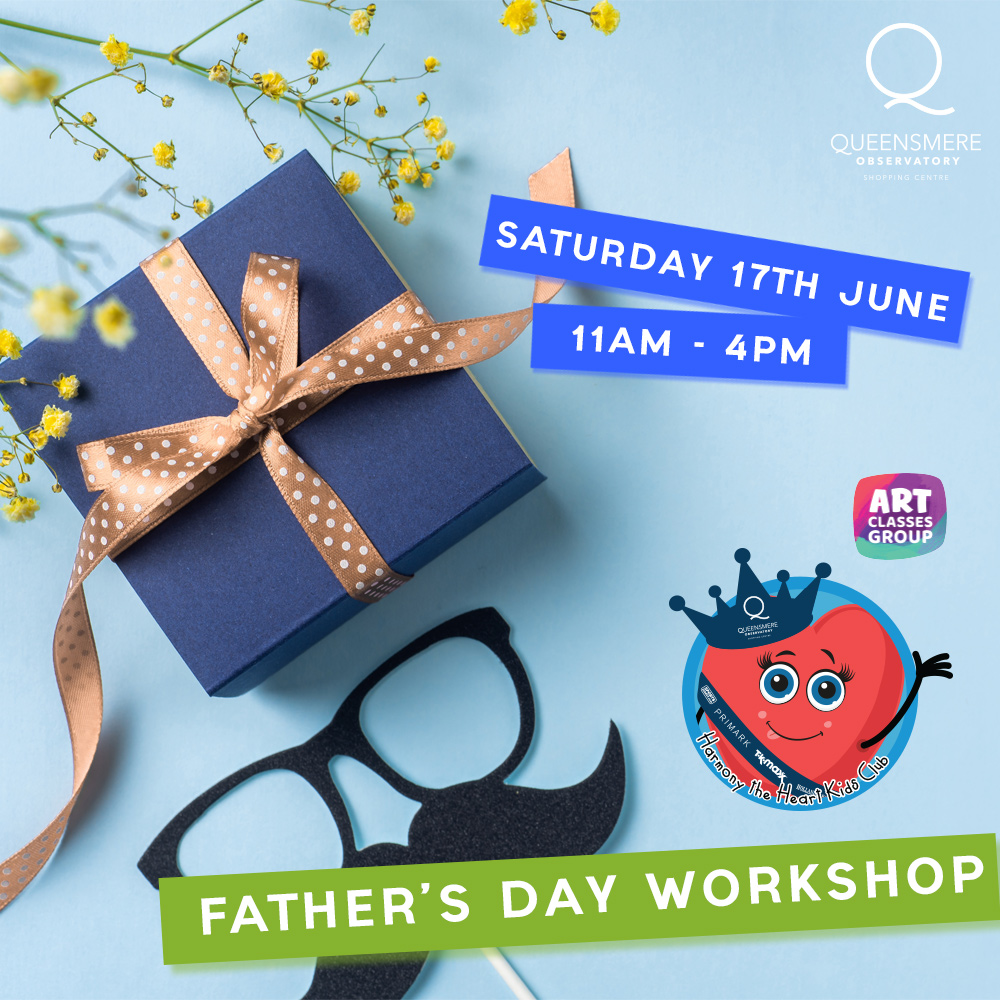 Saturday, 17th June | Father's Day picture frame decorating workshop
Join us and Art classes group as we decorate picture frames for Father's Day!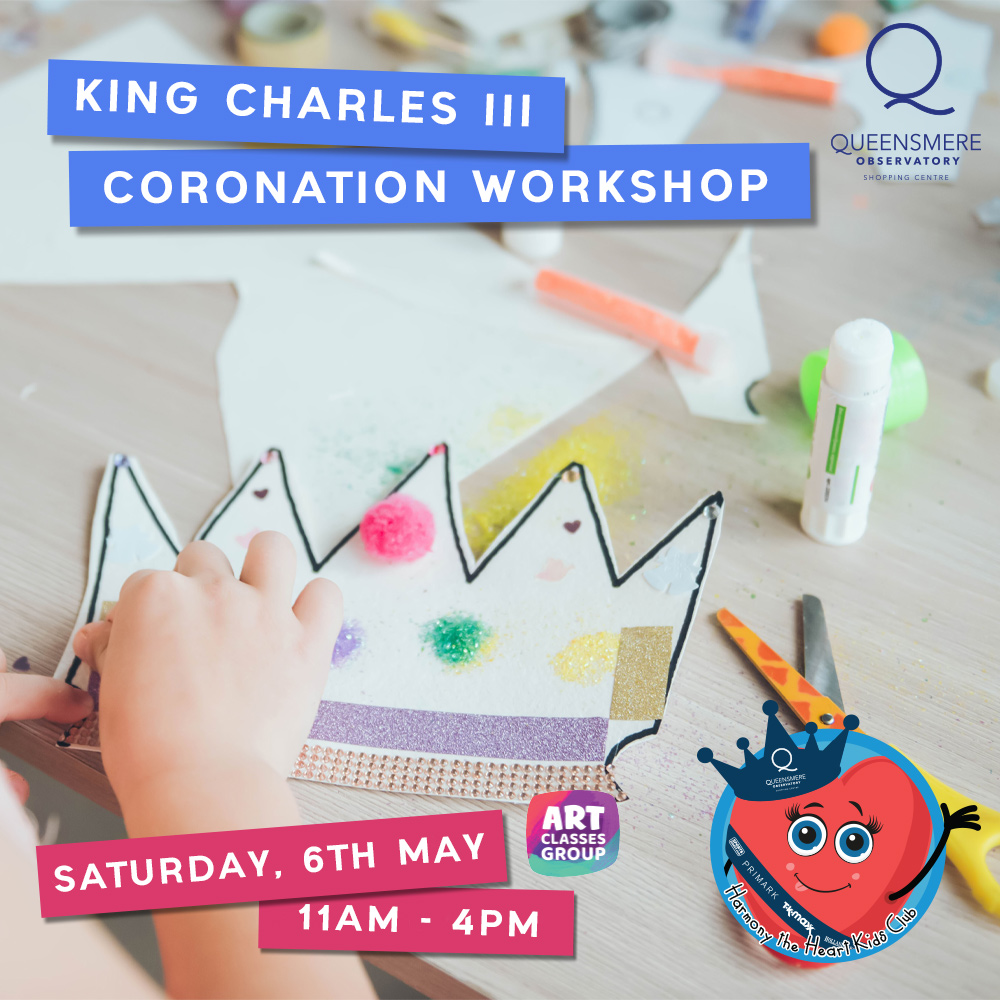 Saturday, 6th May | Decorate your own crown for the coronation
Join us and Art Classes Group as we celebrate the Coronation of King Charles III, with our royal workshop where children can make and decorate their own crowns!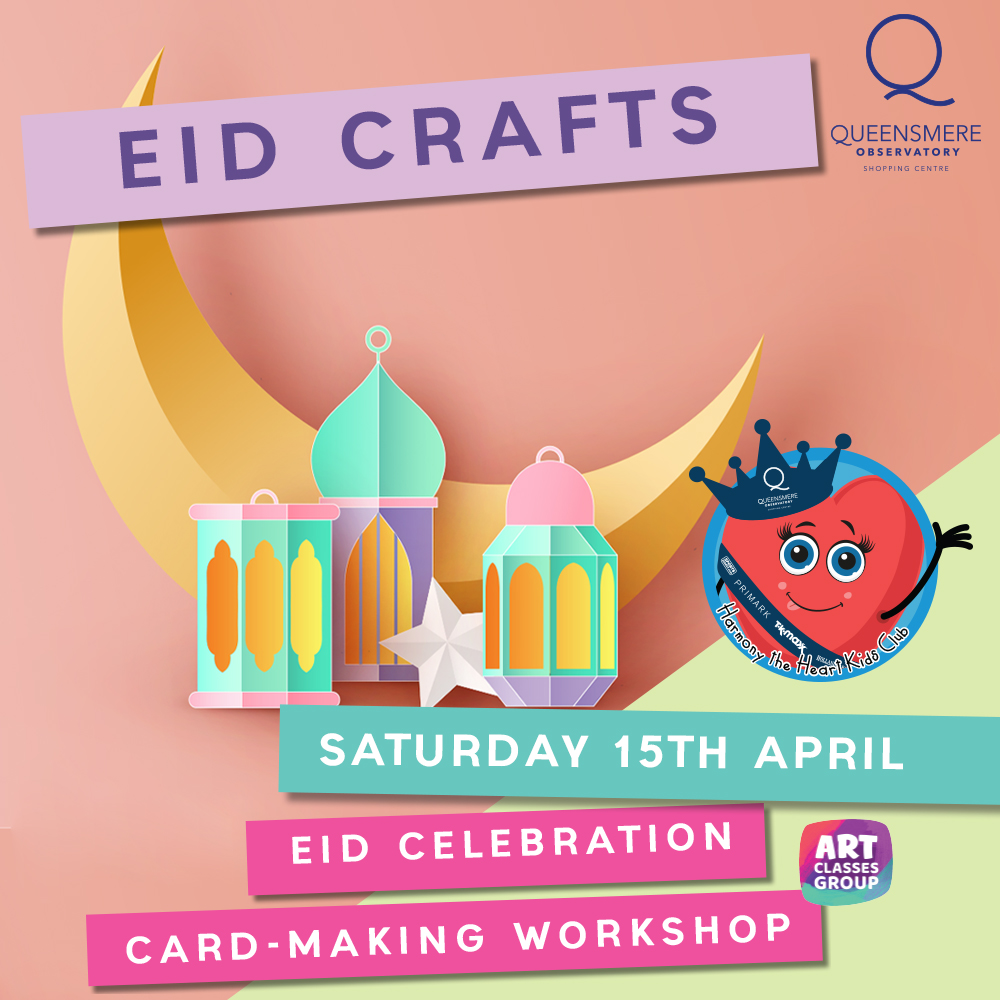 Saturday, 15th April | Eid celebration card-making workshop
Join us and Art classes group as we make Eid cards ahead of the Eid celebration next week! Come along and create cards with moon and stars, stickers and gems to take home.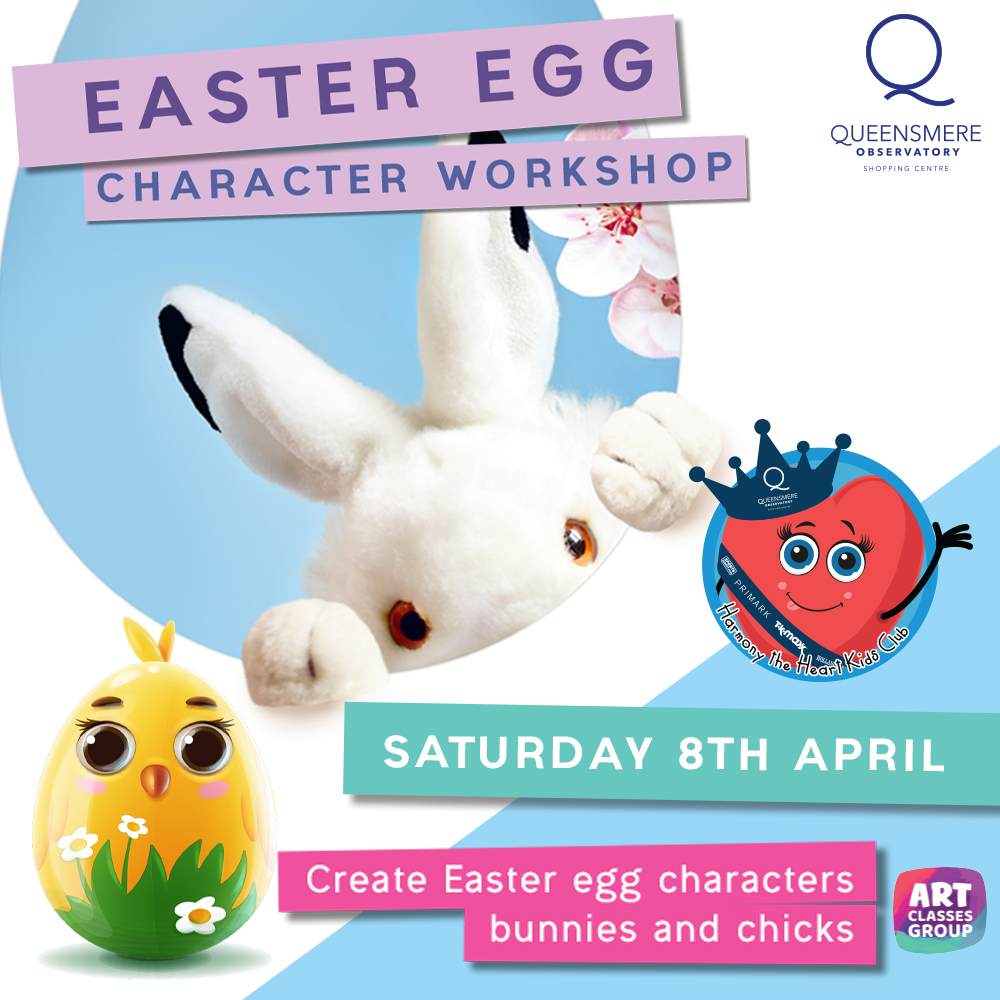 Saturday, 8th April | Create Easter egg characters, bunnies and chicks
Join us and Art classes group to create Easter egg characters, including bunnies and chicks!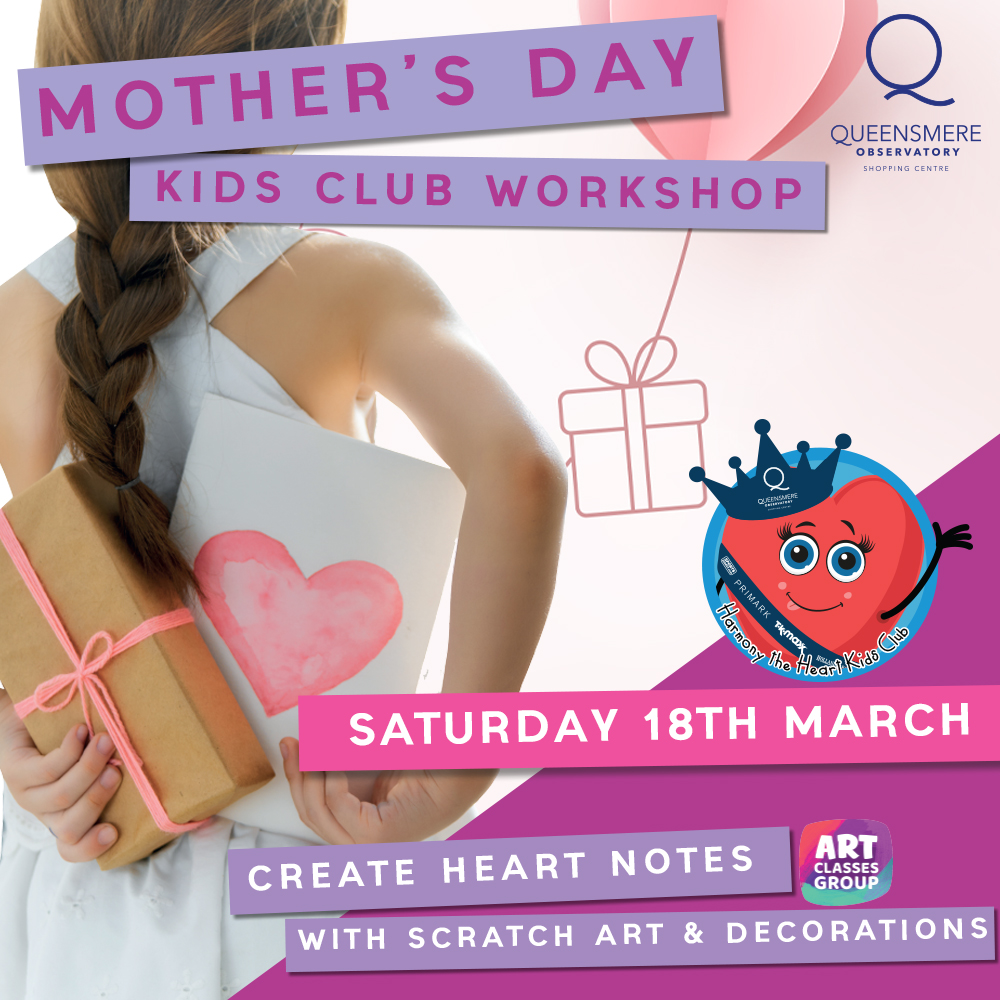 Saturday, 18th March | Create heart notes with scratch art & decorations
Join us and 
@artclassesgroup
 to create Mother's Day scratch art and colour-in heart decorations!
Saturday, 11th February | Create pop-up cards for Valentine's Day
Come and join us and Art classes group for a Valentines pop-up card making workshop this weekend!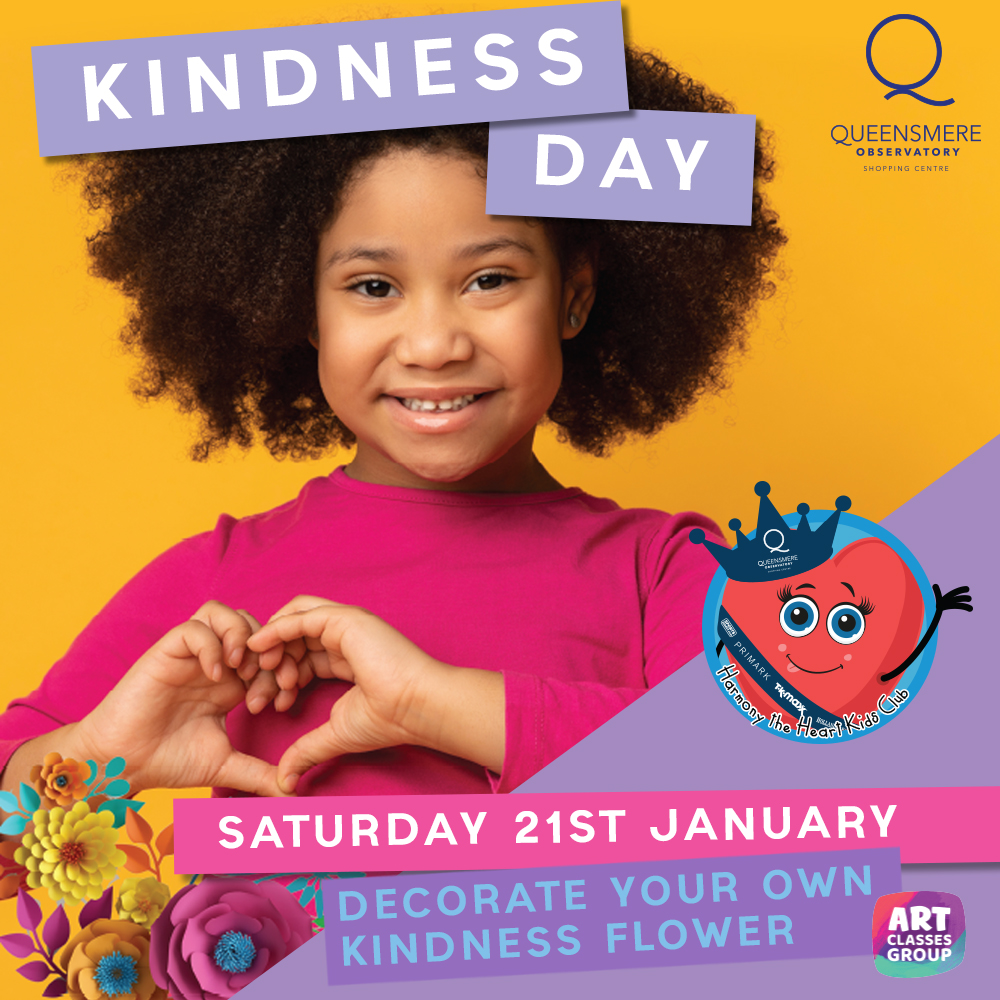 Saturday, 21st January | Decorate your own kindness flower
Decorate a kindness flower with us for Kindness Day! There will also be appearances from Harmony the Mascot throughout the day!
Sign up here to get all the latest news and event information!