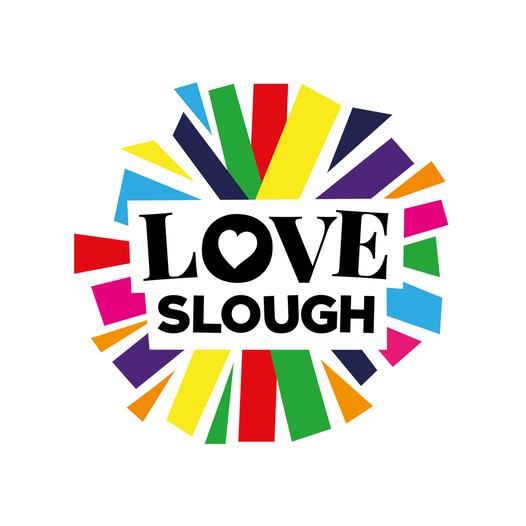 Love Slough is a celebration of all that there is to love about Slough and its communities. Join HOME Slough with this ambitious festival designed with the community for the community. Featuring over 20 events at venues across Slough. Performances, micro-festivals, family activities, art trails, exhibitions, dancing, spoken word and even knitting. Venues include The Curve, Horlick's Quarter, Queensmere Shopping Centre, Upton Lea Community Centre, Colnbrook Museum and online. See the full line-up: https://www.homeslough.org.uk/love-slough-festival/
World Happiness Day
Slough's feel-good festival is on Sunday March 20th 12-6pm, former B&M Store in Queensmere.
HAPPY SPACE will bring together Slough' s people and local creatives to express what makes us happy about Slough through music, dance, arts, crafts, laughter, and storytelling. We 'll share the love by practicing ' random acts of kindness ' and there 'll be a few nice surprises along the way. By connecting, giving, laughing, learning, moving, playing, and sharing we 'll all get to feel-good and we 'll put a smile on the face of Slough.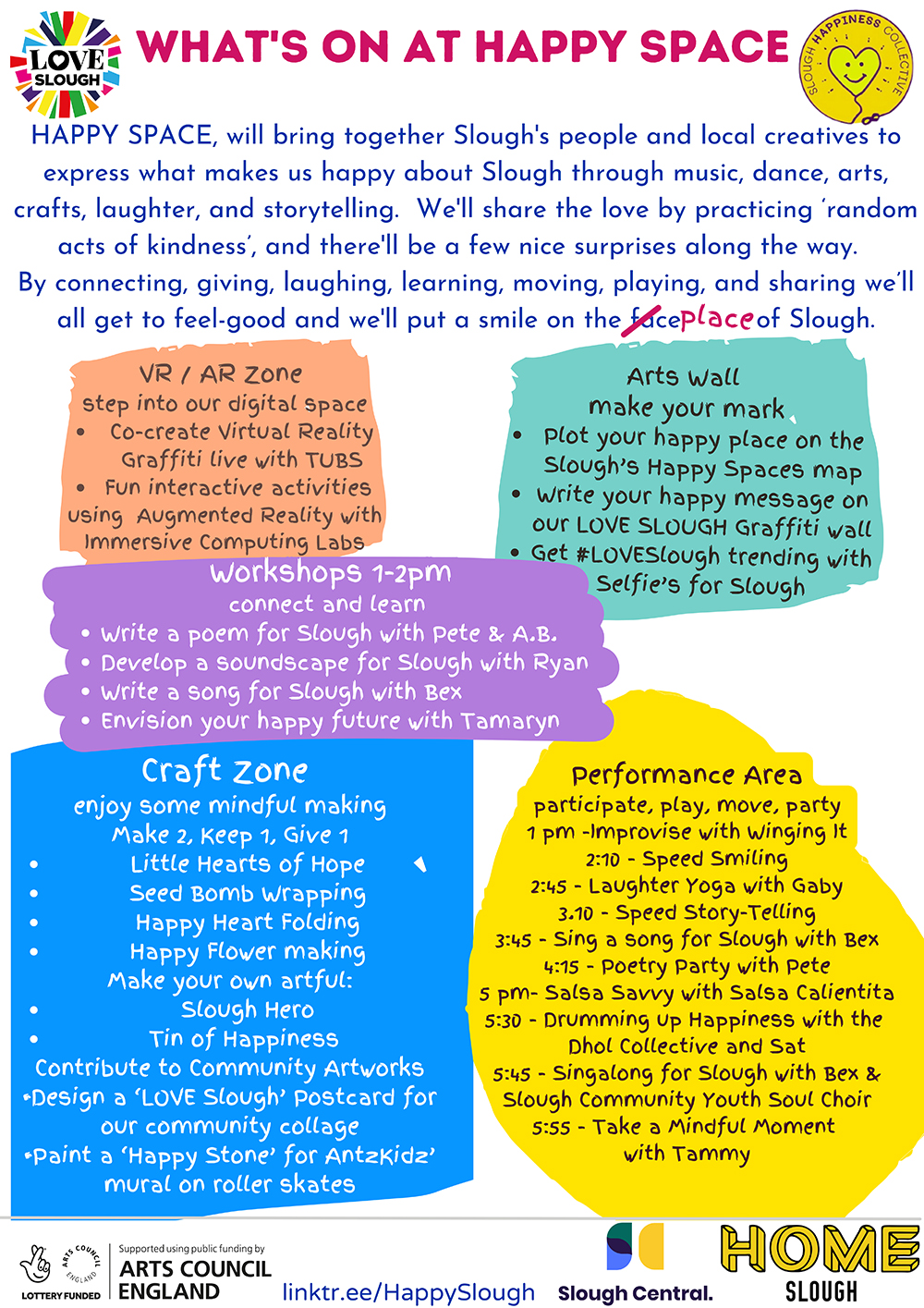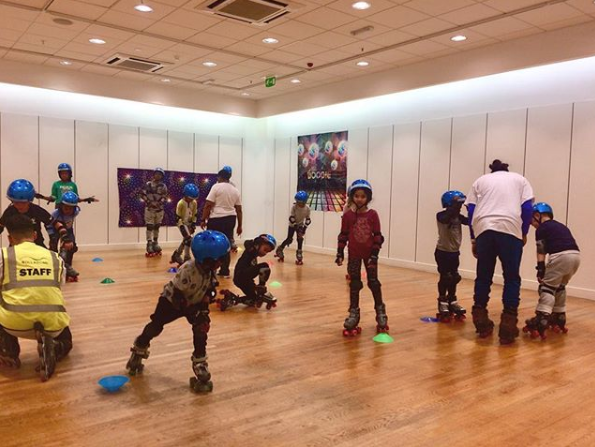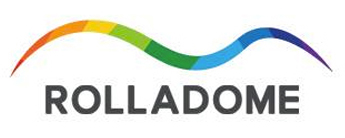 BRINGING PEOPLE TOGETHER THROUGH ROLLER SPORTS!
Founded in 2009, RollaDome All Skate was established with one thing in mind; young people, their families and providing a fun, safe and inclusive space where they can develop a passion for roller-skating.  As a charity and home of recreational skating, RollaDome celebrates skate culture by providing enjoyable and affordable classes and clubs for all.
MISSION
RollaDome's mission is to positively impact the lives of young people and their families, by encouraging roller-skating as a fun recreational sport. We encourage them to pursue and appreciate an active and healthy lifestyle, to learn new skills that will further their personal development and to develop a sense of personal wellbeing.
WHAT THEY DO
There is no denying that roller-skating is a fun sport, but it offers so much more. It is an ideal method for learning self-discipline, improving your balance and dexterity, as well as laying the foundations of valuable life skills.  At RollaDome we also believe this is closely linked to staying healthy and so promote the importance of healthy living through the provision of programmes and sessions on healthy eating and nutrition.
We provide all the equipment required to learn roller-skating and teach the sports basics through structured, non-competitive, team-based activities, in a safe and inclusive environment. From traditional lessons and community projects, to clubs, discos and corporate events; there is no one format for learning to roller-skate.
Each individual coaching session lasts from one to two hours (depending on group availability). Our training programmes run for twelve weeks and we grade participants according to the system adopted by the National Governing Body of each roller sport.
Visit us at Queensmere Observatory Shopping Centre or contact us through our website Front Page – RollaDome All Skate