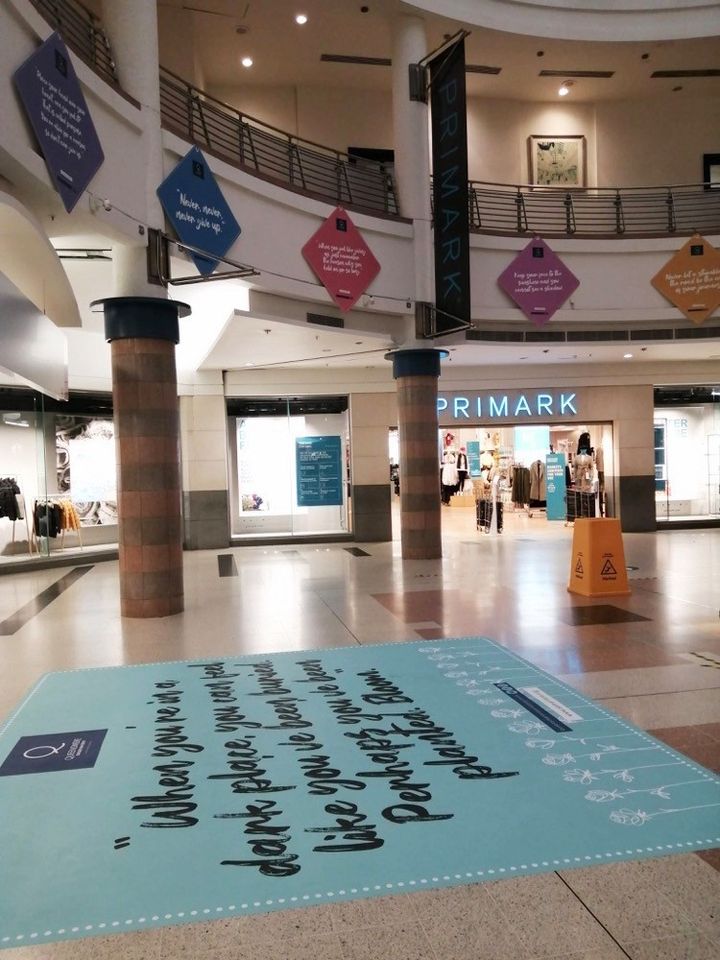 Mental Health Awareness
We have installed giant messages which began to appear offering hope in a time of crisis.
The huge notes contain messages such as 'never give up', 'stay strong', and 'when you feel like giving up, just remember the reason why you held on for so long'.
They were installed to coincide with World Mental Health Day 2020.
Chris Shaw, centre manager at Queensmere Observatory said: "Our mental health is just like our physical health: everybody has it and we need to take care of it, which is why we are delighted to be showing our support with this stunning installation. This year has been particularly difficult for many, and we hope that by installing messages of support and positivity at the centre, we can help to brighten even one person's day and inspire hope across our community."