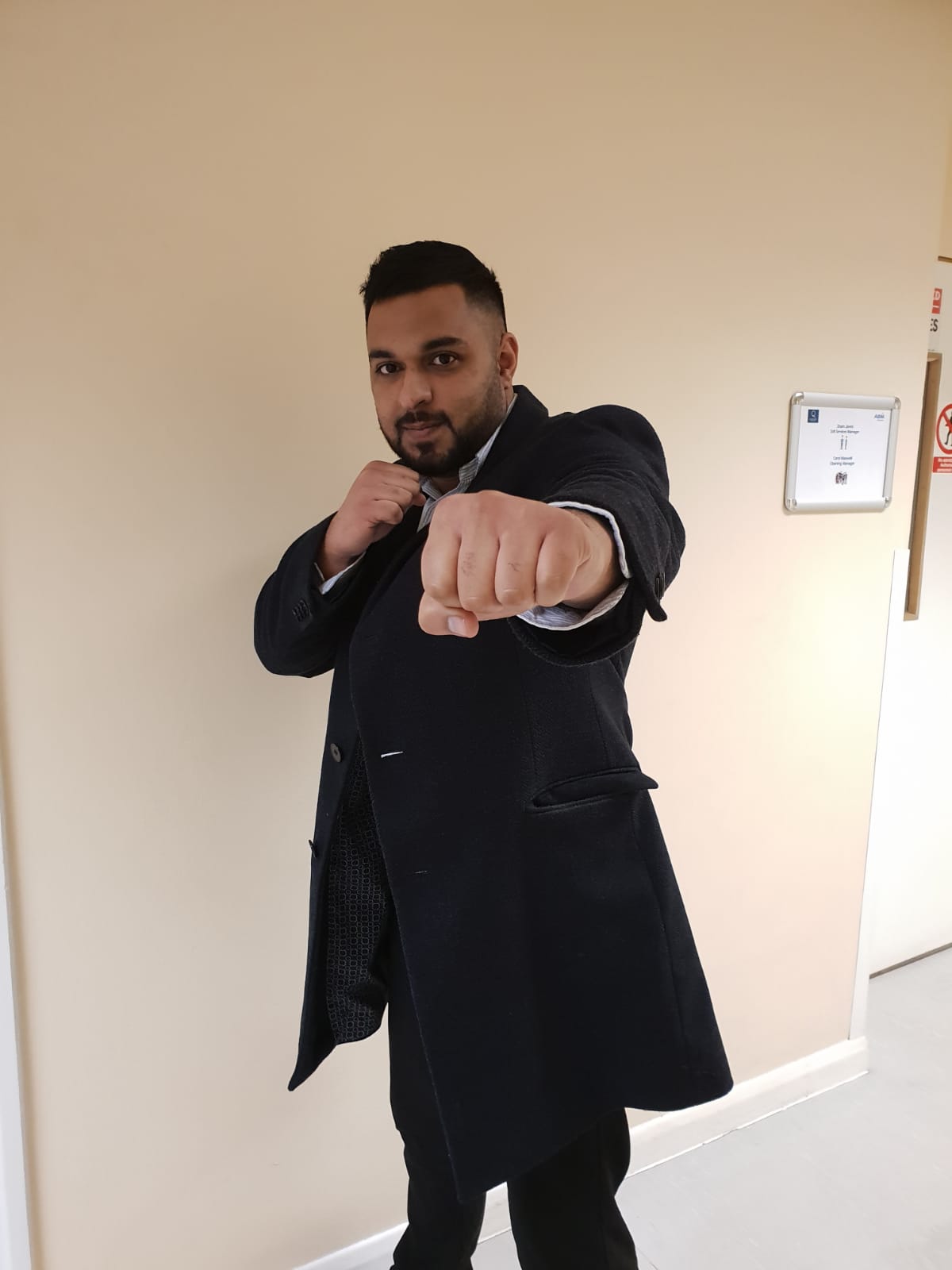 SHOPPING CENTRE'S SERVICES MANAGER GLOVES UP FOR CHARITY BOXING MATCH
SHOPPING CENTRE'S SERVICES MANAGER GLOVES UP FOR CHARITY BOXING MATCH
Sham Javed, Soft Services Manager at Queensmere Observatory Shopping Centre, is ready to rumble as he takes to the ring for the first time ever in support of Cancer Research UK.
Speaking of the challenge, Sham, who has worked at the shopping centre for nine years, said "I'm definitely nervous! Before the 14th October I'd never boxed before and now I'm just working hard to get myself ready for the big fight night in December. My team at the shopping centre are behind me and I'm proud to be putting myself out of my comfort zone – both physically and mentally – to raise money for charity."
Sham is undertaking the challenge as part of Cancer Research UK's Ultra White Collar Boxing (UWCB) programme which has raised nearly £13.5 million pounds for the charity since its conception. The challenge is only for the brave as participants have only 8 weeks to get from their first ever training session to the ring for the climatic boxing match, where they will spar against other UWCB participants of similar skill.
To help Sham reach his fundraising target of £560, please donate by visiting his website: https://www.justgiving.com/fundraising/sham-18javed . The charity boxing match will take place at Windsor Leisure Centre on Saturday 1st December, from 8pm.