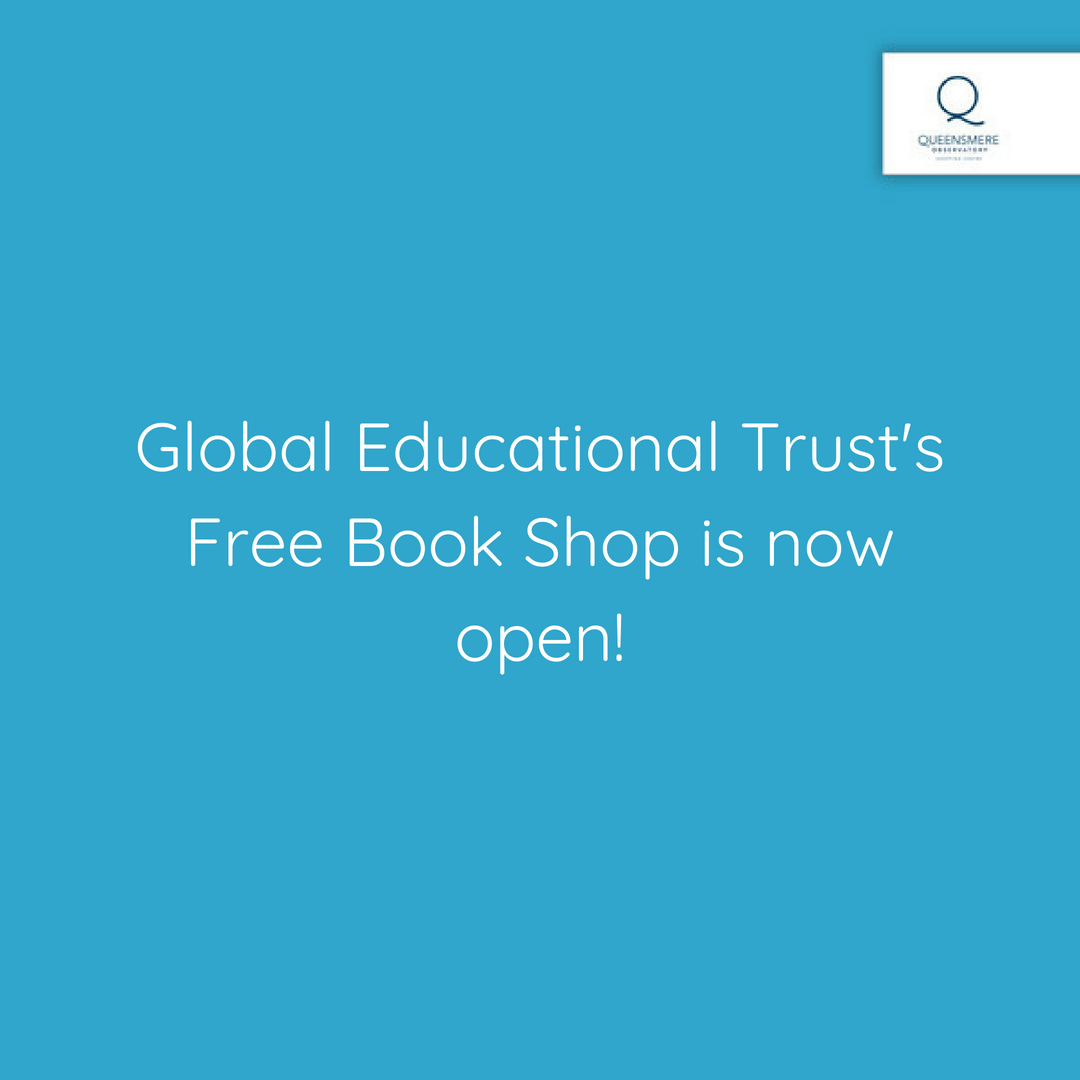 Global Educational Trust Free Book Shop
Global Educational Trust Free Book Shop is now open at Queensmere Observatory Shopping Centre! The books have all been saved from landfill and pulping and instead are offered for free to shop customers. Destroying books is harmful to the environment so why not collect them together and give them a new lease of life? This shop is being coordinated by the charity Global Educational Trust (GET). 
They are on the hunt for volunteers to join their team. The volunteering role would include:
– creating a warm and welcoming shop atmosphere
– keeping the shop clean and tidy
– arranging the books, restocking the shelves
– explaining the free books concept to customers
– explain the aims of the GET charity
– receive book donations from customers
– assist customers in located particular types of books
Does this sound like it could be you? Head in store with your CV to apply!