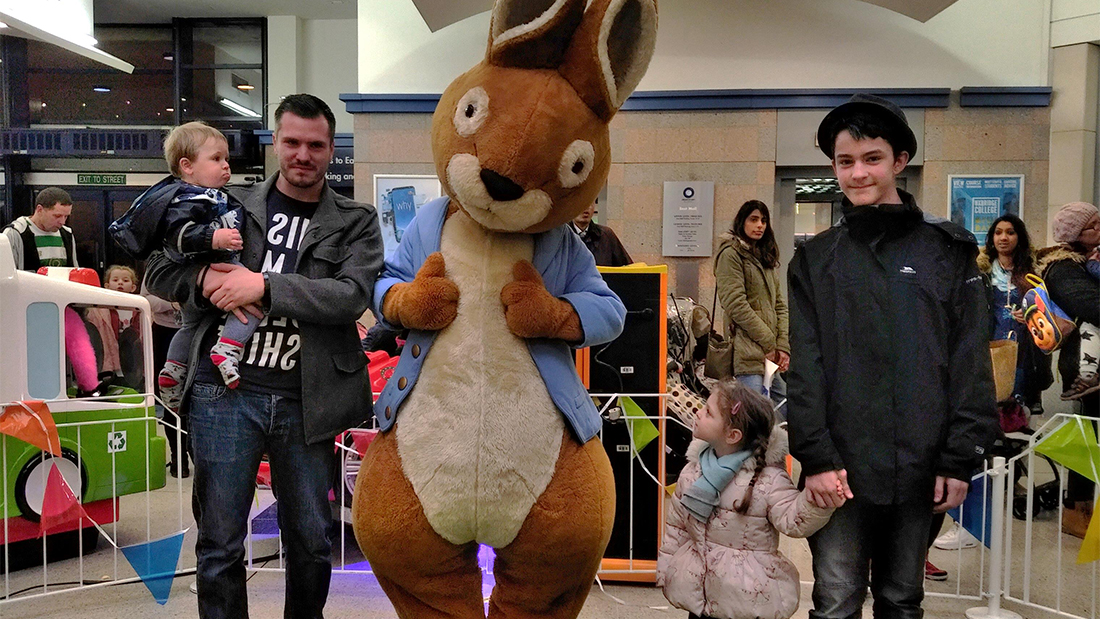 Peter Rabbit pays a visit
Queensmere Observatory had a visit from a very special bunny…Peter Rabbit! Queensmere hosted a family day which was filled with all sorts of fun. Families had the chance to meet Peter Rabbit at 11am, 1pm and 3pm. The mischievous bunny also appeared during story time sessions, where everyone could hear the famous tales of Peter Rabbit.
In light of the exciting new release of the 'Peter Rabbit' film, an exciting garden party took place in the centre, giving the kids the opportunity to hunt for symbols in store windows to win a family ticket to see his new film!